Arabic Calligraphy Exhibition
September 19, 2020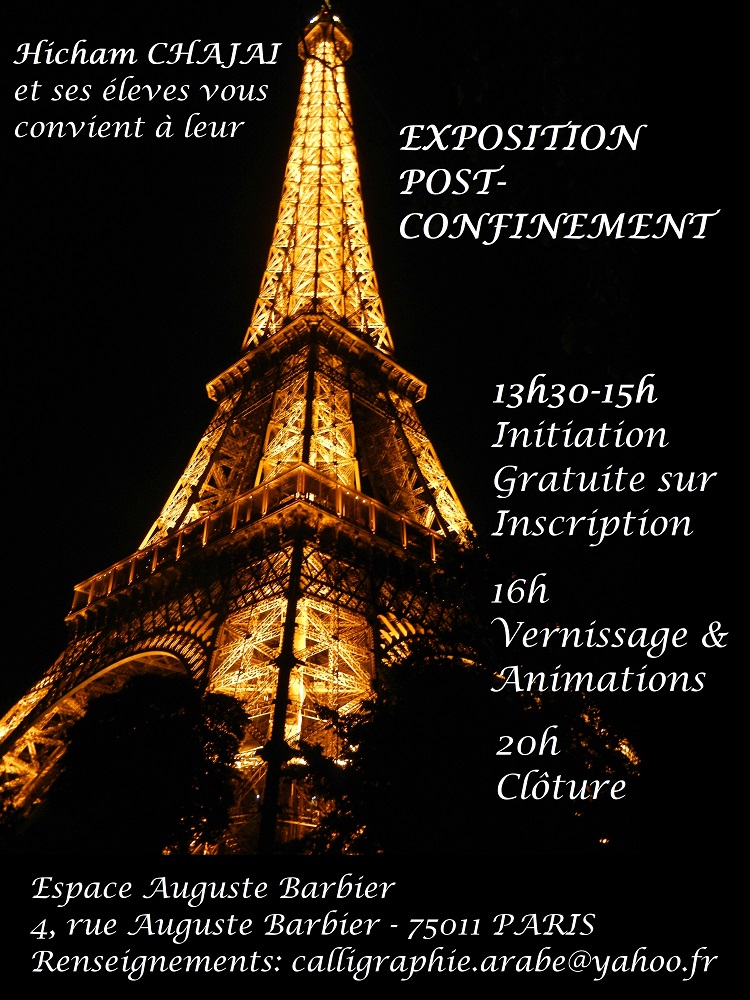 During the lockdown related to the COVID health crisis, I offered online classes to allow my students and new ones to continue learning Arabic calligraphy. My courses were focused on 2 subjects, technical mastery and the search for creativity.
During her hours of sharing my passion, the students developed the quality of their writing and explored new ideas for the artistic use of calligraphy.
Exhibiting my students in my new Parisian studio is a great honor for me.
Passing on your passion also means sharing the happiness and success of others.
7 students presented their creations each in their own style.
Samra came up with colorful calligraphy. She added her mastery of other artistic forms.
Madina chose some pretty texts which she represented figuratively. She also paid tribute to the Lebanese people as an expression of their sadness and solidarity in the severe trials they are going through at this time.
Isabelle is a painter and has integrated calligraphic elements into magnificent canvases which take up other oriental artistic expressions
Dhikra prepared a series of multicolored calligraphy with lovely proverbs
Nora proposed figurative calligraphy on colored backgrounds
Rassil who lives in Beirut sent a magnificent Lebanese flag covered with the names of victims of the Terrible Explosion of the Port of Beirut
Mehsen who also lives in Beirut has produced a fantastic series of celebrity portraits using carefully chosen texts.
A big thank you to all of you for your enthusiasm and the good time spent with you in Paris. I physically met some of my students the first time during this exhibition.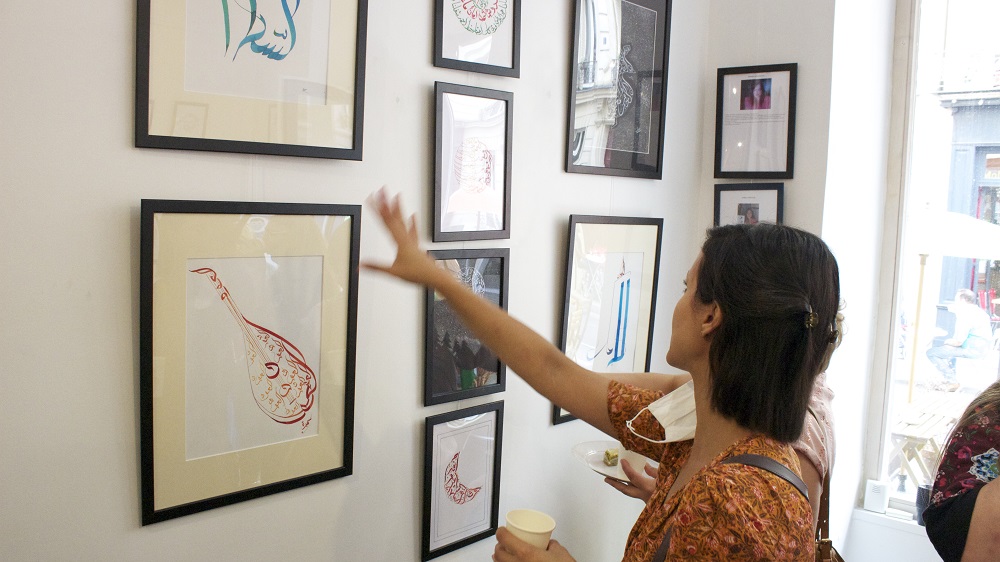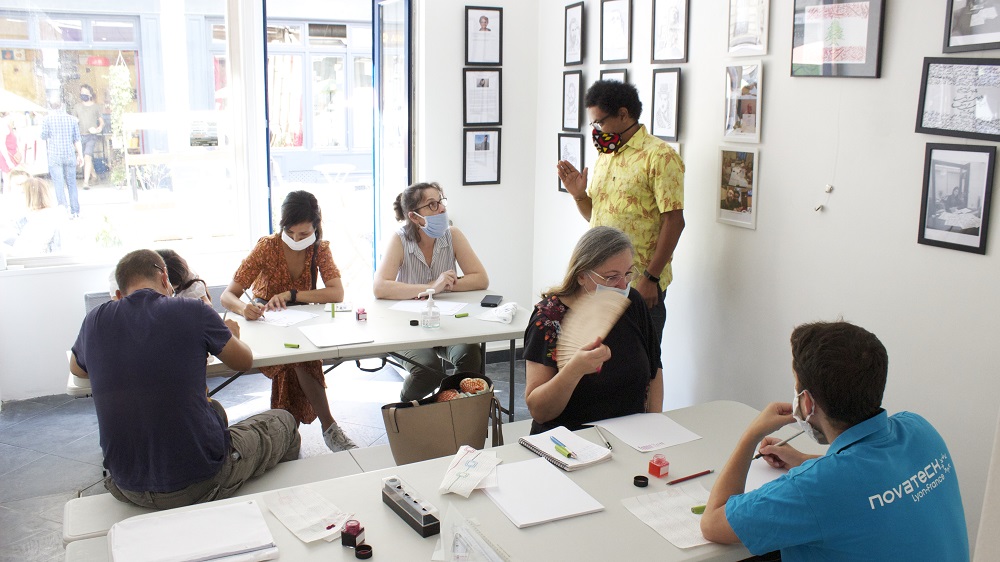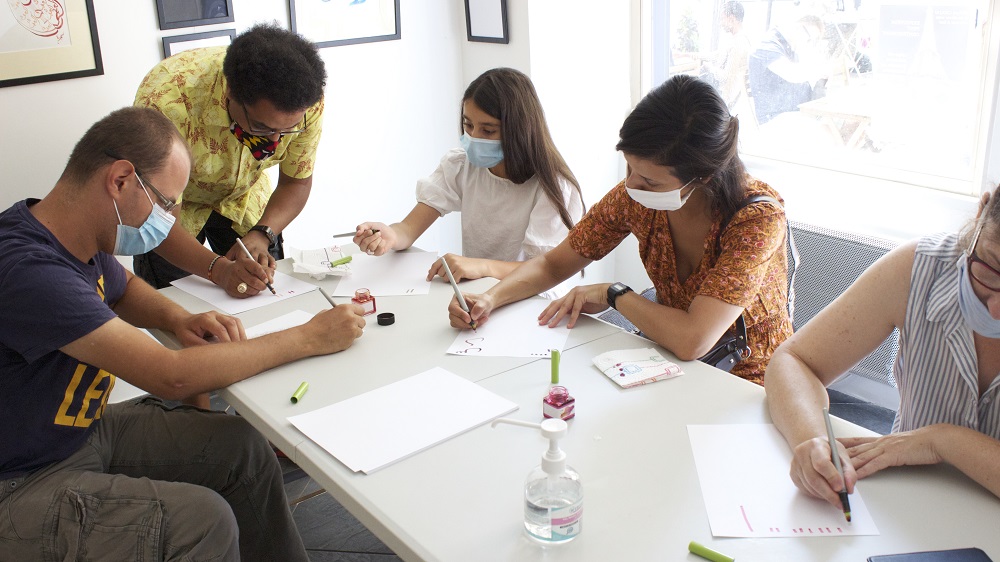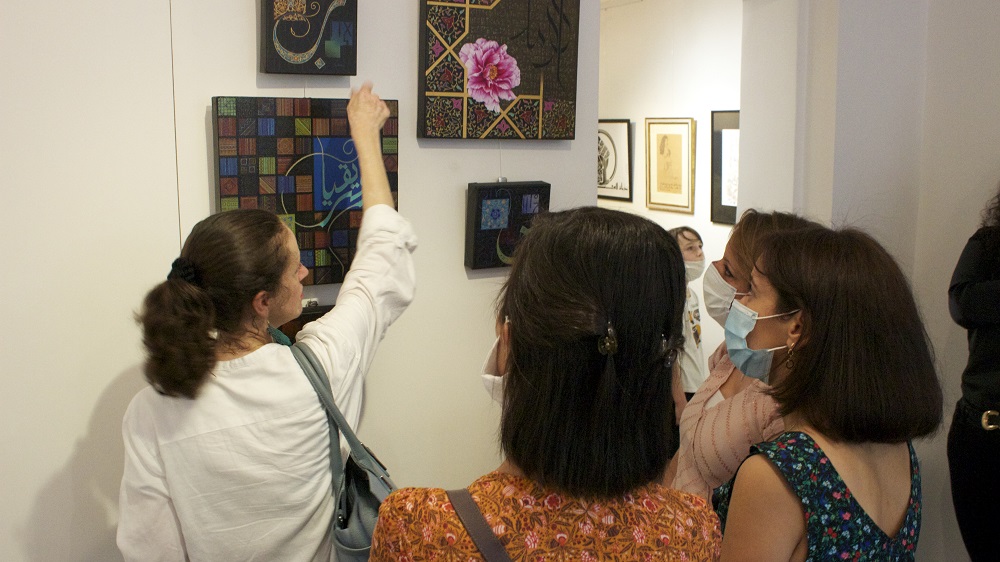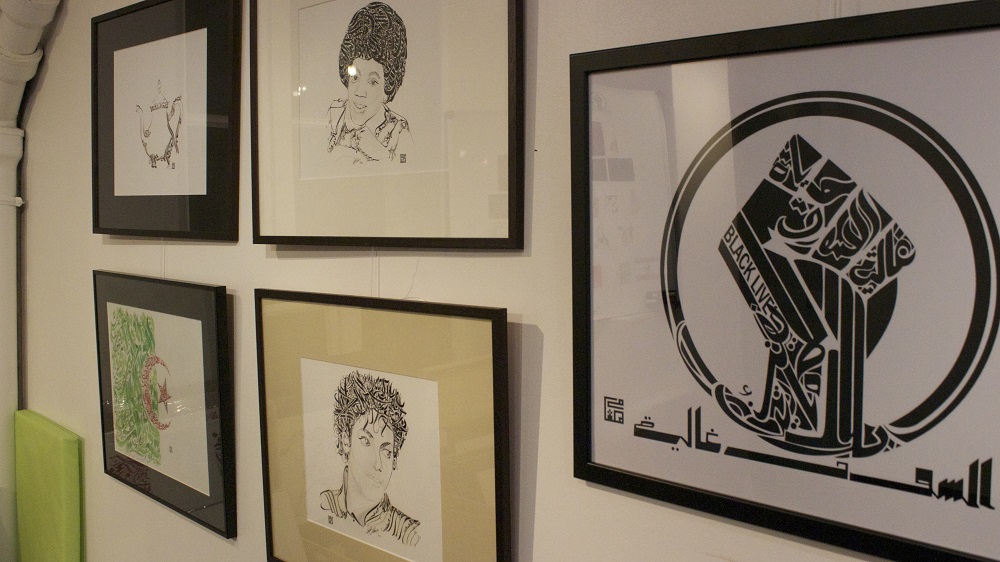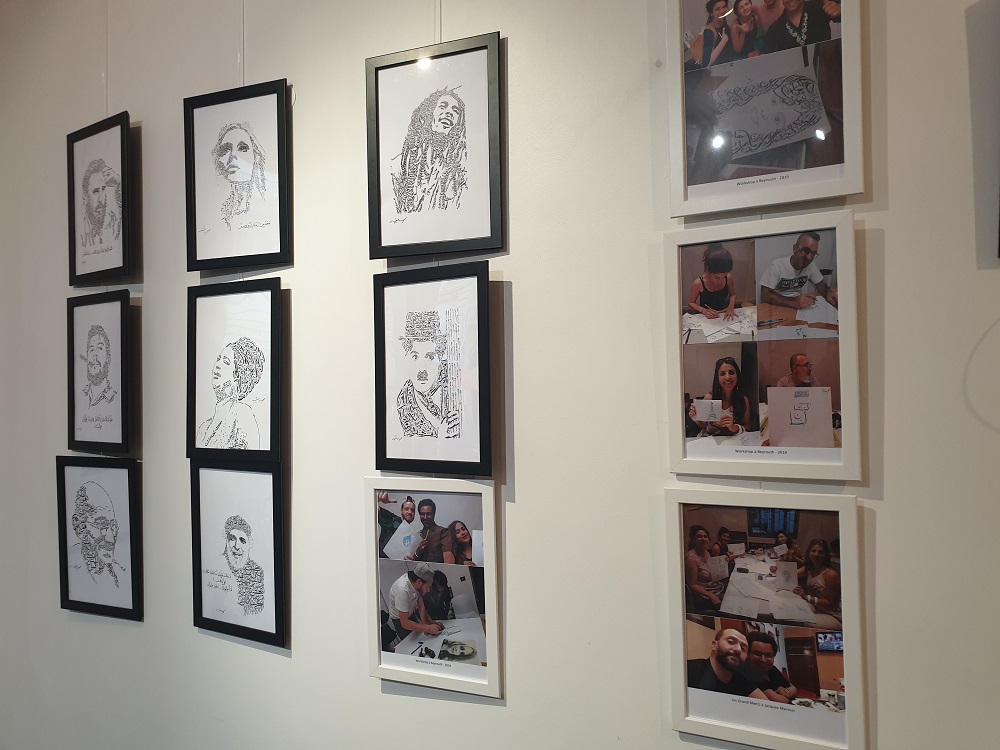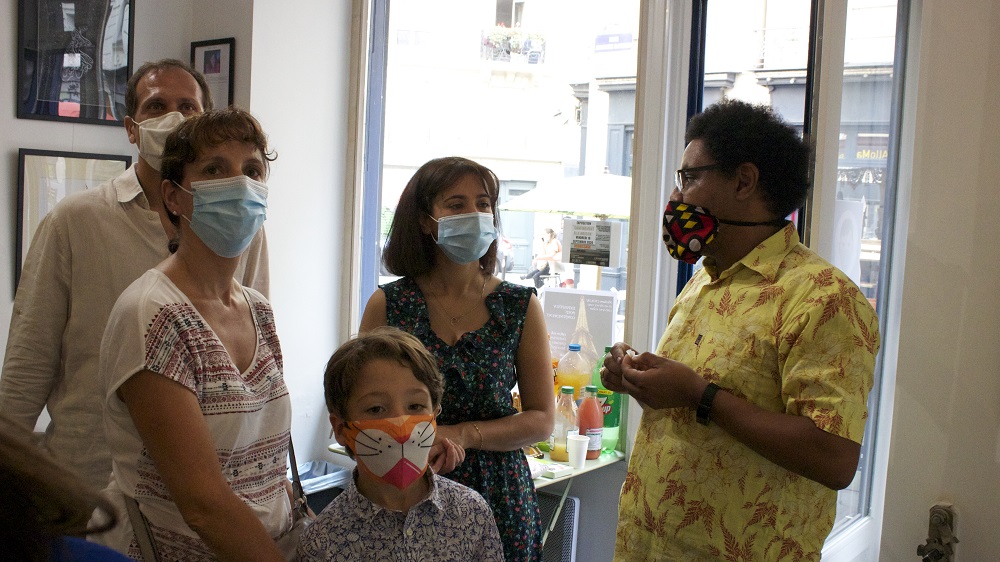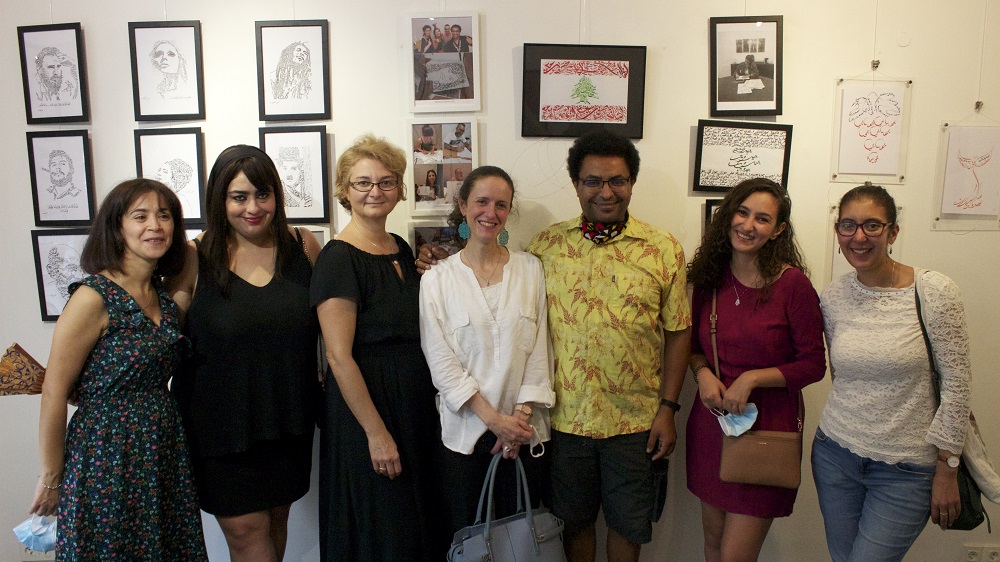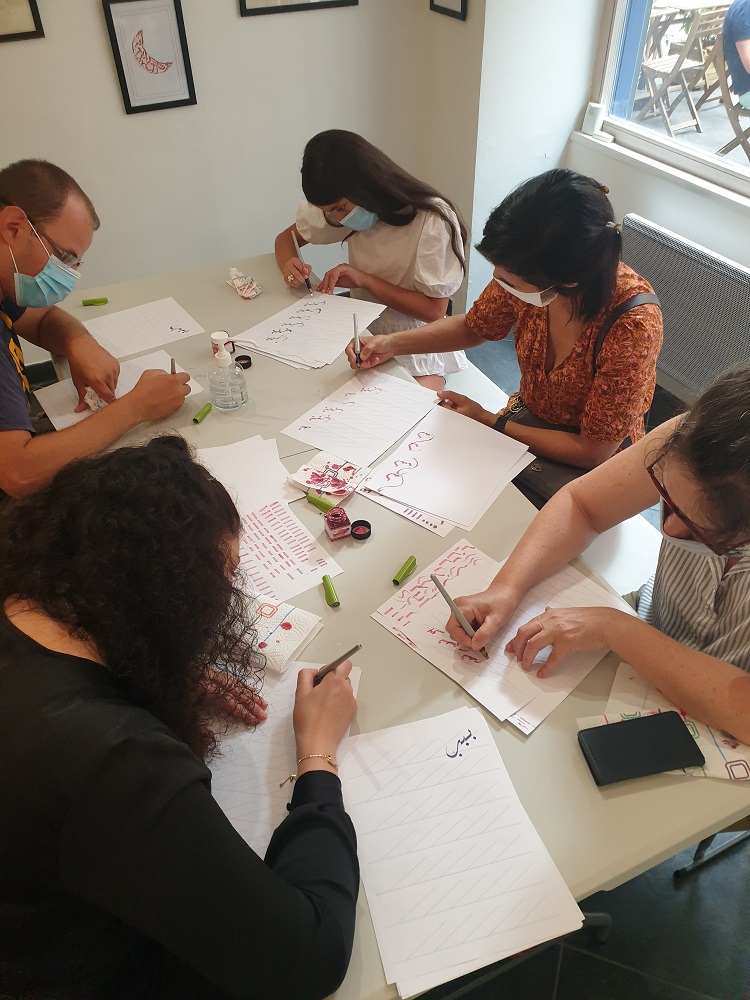 Read More